International Association of Universities
The Global Voice of Higher Education
The IAU offers a series of publication of interest to the higher education community.
It also speaks out:

it develops and adopts Policy papers and

contributes to international debates on higher education by publishing papers on a variety of issues in journals, magazines and by contributing book chapters to key publications around the world. Please click here to view a sample.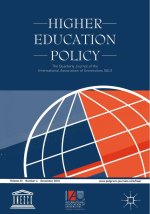 Higher Education Policy journal
Higher Education Policy (HEP) , published quarterly, is an international peer-reviewed journal for advancing scholarly understanding of the policy process applied to higher education through the publication of original analyses, both theoretical and practice-based, the focus of which may range from case studies of developments in individual institutions to policy making at systems and at national level. The editorial board encompasses international experts in higher education.
All IAU Members in good standing with their membership fees receive a copy of HEP as part of their membership benefits. If you are not an IAU Member and wish to subscribe to HEP, you can do this on the journal's website and by clicking Buy Personal Online Subscription.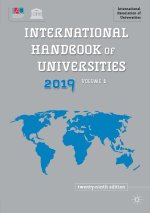 International Handbook of Universities
The International Handbook of Universities was first published in 1959 in response to the growing demand for authoritative information about higher education institutions. It has grown considerably over the years in both the quantity and quality of entries, and includes higher education institutions that offer at least a 4-year degree or a 4-year professional diploma. It is published every year and the latest edition - the 29th edition - has now been released in eformat and in print on demand and can be ordered on the link below.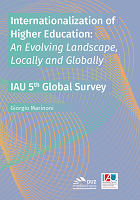 Global survey on Internationalization
IAU publishes reports of global surveys on Internationalization of Higher Education which provide a unique analysis of global and regional data on trends and developments in the field of international higher education and related policymaking. The IAU Global Survey reports have become an invaluable resource for anyone interested in internationalization of higher education. In September 2019, the IAU published the report of the IAU 5th Global Survey on Internationalization of Higher Education.