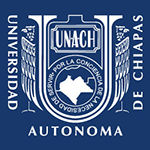 24 August 2022
The Autonomous University of Chiapas, with the General Coordination of Interinstitutional Relations, has organised a series of Webinars on the "University of the Future 2022".
At this Facebook Live event, international experts will share their viewpoints on the ethical responsibility of universities in building an inclusive society. They will look at creating and disseminating knowledge, global learning systems, student training for career competencies and new technologies.
The webinar series begins on August 31st with the participation of Giorgio Marinoni, Manager, HE and Internationalization policy and projects. His talk will cover the "Relevance and Value of Universities for the Society of the Future". Dr Adrian Acosta Silva will share his vision of "The Future of College: An approach to governance", and Dr Roberto Escalante Semerena will present "What is needed for us to know we are building the university of the future?".
The webinar will be in Spanish and here you can find the full programme and the registration link
Follow on the UNACH General Coordination of Interinstitutional Relations Facebook page.