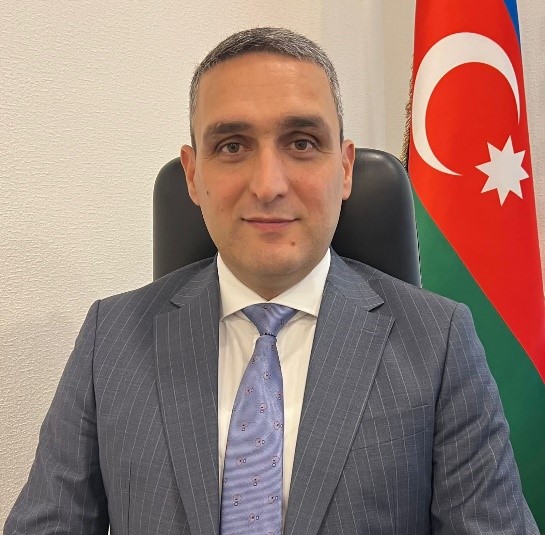 Shahin Bayramov has been Rector of Mingachevir State University, based in Mingachevir city, Azerbaijan since 2019. He received his Bachelor, Master and Doctoral Degrees in International Economics from Azerbaijan State University of Economics (1996-2012) and completed a graduate study programme in Higher Education Administration and Academic Leadership at Penn State University, USA in 2016. He has also completed Professional Development Programs at Indiana University (USA, 2009), University of Warwick (UK, 2015), and Cornell University (USA, 2016).
Dr Bayramov has attended several conferences and forums held in Azerbaijan, Turkey, USA, China, Russia, UK, France, Finland, Belgium, Austria, Spain, Germany, Switzerland, Lithuania, Hungary, Bulgaria, Saudi Arabia, Malaysia, Thailand, Kyrgyz Republic, Kazakhstan.
He was Deputy Director of the Research and Higher Education Department at the Ministry of Science and Education of the Republic of Azerbaijan (2017-2019), and was Azerbaijan's Country Coordinator for the BFUG (2017-2020) and a Twinning Project Country Leader on "Support to Strengthening the HE System in Azerbaijan" (2018-2020). He also served as Vice-Rector for International Affairs and Programs at Azerbaijan State University of Economics (2012-2017).
While serving as an Expert of the Science and Education Committee at Azerbaijani Parliament, he took an active part in drafting the new Education and Science Laws (2006-2015).
Shahin has been an Expert in several international projects financed by EU, UNIDO, WTO, USAID, USTDA, JICA, ADB, IDB, etc. (2003-2022), and was a Grant Manager of the TEMPUS Project on "Development and Improvement of the University Administration on International Affairs" (2013-2017). He as also received awards and grants from WTO, UNIDO, EU, and from governments of Azerbaijan, USA, Japan, China, and Switzerland.
He has also been a Representative of Azerbaijan State University of Economics at IAU, EUA, and FUIW (2012-2017).
Areas of his interest are HE Internationalization, Global Trends in HE, Bologna Process, EHEA, HE Administration, Multiculturalism in HE, University Rankings, International Economics, and Sustainable Development.