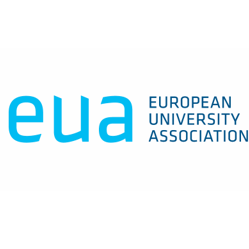 2 September 2022
The registration for the 2022 European Quality Assurance Forum (EQAF), is now open. The Forum will take place on 17-19 November in Timisoara, Romania, hosted by West University of Timisoara.
This year's Forum will focus on the theme of "Shaping or sharing? QA in a value-driven EHEA". Through a mix of plenary and parallel sessions, EQAF 2022 will combine presentations of current developments in quality assurance (QA) with discussions on research, policy and practice that will take place in paper and practice presentation sessions, and workshops. It will also provide participants with excellent opportunities for networking and exchange on current developments in quality assurance both during and outside of the formal Forum sessions.
By registering, you will join the largest annual gathering of the European community for quality assurance of higher education.
The deadline to register is 4 November 2022.
Find more information at : https://eua.eu/events/123-2022-european-quality-assurance-forum.html