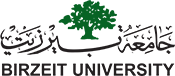 20 March 2023
Birzeit University will be holding its 4th International Staff Training Week from 5th – 9th of June 2023 at Birzeit University, Palestine.
The main purpose of this professional gathering is to welcome colleagues and international partners for a week of presentations and discussions on a wide range of issues important to our collaboration in terms of ERASMUS + and other bilateral agreements. During this week, participants will share knowledge and experience, enhance shared values, develop mutual future collaboration, and indeed gain an in-depth knowledge of Palestine and its language and culture, as applicants will experience a tour around unique places.
Read more at : https://www.birzeit.edu/en/about/external-academic-relations/international-staff-training-week and for registration kindly access this page.