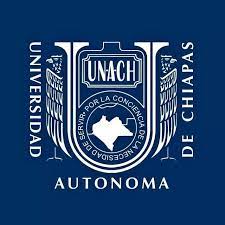 19 April 2023
The Autonomous University of Chiapas, through the General Coordination of Inter-institutional Relations, cordially invites you to the webinar "Quality, internationalization and sustainability" given by Dr. Miquel Nicolau i Vila, Rector of the University of Andorra within the framework of the Webinar Series on Trends in Higher Education (WTES).
Its objective is to publicize the relationship between the concepts of quality, internationalization and sustainability in universities and reinforce the idea of responsibility of universities with the 2030 agenda.
Dr. Nicolau is Rector of the University of Andorra (2015-present), President of the Network of Universities of Small Countries and Territories (NUSCT) (2018-present), Representative of Andorra in the Ibero-American University Council (CUIB, 2016- currently), President of the Vives Network of universities (2017) and member of the governing board of the International Association of Universities (AIU). He is a strong advocate of international collaboration for global sustainability and mutual understanding to ensure peaceful coexistence and global prosperity.
The webinar will be held virtually through the Zoom platform:
Theme: Webinars on Trends in Higher Education 2023
Date and Time: Apr 26, 2023 10:00 a.m. m. Mexico City
Join Zoom meeting
https://unach-mx.zoom.us/j/84305741571?pwd=dHdRSm9ITDRRN1lRVjdHNTR1RWFTUT09
Meeting ID: 843 0574 1571
Access code: 251228